Aloe Vera has been used as a medicinal herb since the ancient times. Also named as 'Natural Healer' due to the numerous health benefits it holds for the user. It is used as sun-screen, constipation reliever, ease heartburn due to gastritis, the list goes on and on.
Other than these optimal uses one would be of remedy for hair related problems. Definitely, all of us would love to have glossy and shiny hair and Aloe Vera is the perfect solution.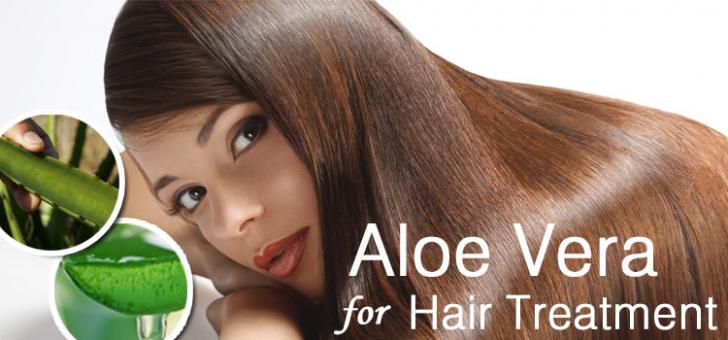 The benefit of Aloe Vea is not only limited to protection, repair and growth of hair but also for the scalps. It works miracles on the scalps and also helps relieve from different hair problems mentioned below.
Treatment for Hair fall
There are several causes for hair fall, some of which are scalp conditions, stress or illness. A compound named Mucopolysaccharides found in Aloe Vera has moisturizing properties which helps in healing different scalp problems, treating hair fall. The International Aloe Science Council claimed that Aloe Vera has several traditional use that treat hair growth problem after conducting a research on a group of people.
Maintains pH level of Hair
A research found that Aloe Vera also helps in new hair growth by balancing pH level on scalps. Normally, our hair contains oil that has pH level of 4.5 i.e acidic in nature. It is so, to prevent the attacks of germs, fungal infection as well as bacterial infections.
The artificial hair products that we use disrupts the natural pH level causing different hair problem including hair fall. Therefore, we need to have balanced pH level to maintain a healthy hair condition. This problem can be reduced using Aloe Vera regularly before washing your hair or using Aloe Vera shampoo and conditioner.
Lessens Dandruff and Itchy Scalps
Dandruff is a common problem where dead skin cells come off excessively from the scalp. It is caused due to less production of oil on the scalp, making the scalps dry and itchy. This may be the effect of regular shampooing with insensitive products or because of using many chemical products. Using Aloe Vera will help you get rid of dandruff as it contains primary active element known as Choline salicylate. It works as a moisturizer and anti-inflammatory essence that soothes the scalp surface lowering irritation and maintaining oil level on the scalps, helping lower the dandruff problem.
In a study, Archives of Dermatology, 80% of the patients with Psorasis (a condition which causes red, flaky patches of skin) recovered after using Aloe Vera or Aloe Vera products. This is due to the anti-pruritic properties of Aloe Vera that lessens the itchiness and calms down the irritation, helping to contain the condition.
Repairs Damaged Hair
Aloe Vera contains enzymes, including amino acids, vitamins C and vitamin E that are essential for healthy hair. Humectant (a substance used to keep things moist) properties of Aloe Vera helps to moisturize the scalps and help repair damaged hair.
Applying Aloe Vera juice topically on your damaged hair for 15 minutes then rinse it off with warm water. Following this remedy once a week will help repair your damaged hair.
Helps to Get Rid of Split Ends
Excessive use of artificial hair products including hair color, hair straightener etc result in dry hair. Dry hair in turn results in splits ends that occurs at the tip of the hair. Aloe Vera is considered as best home remedy to get rid of split ends.
Using Aloe Vera gel on your scalp as well as hair and massage for roughly 10 minutes. Leave it for 30 minutes, then wash it off. Repeating this remedy thrice a week will help you to get rid of splits ends.
Minimizes Excess Oil from the Scalp
Excess oil get mixed with dirt blocking the pores on the scalp. This results in swollen hair follicles causing irritation and red patches. Using Aloe Vera or Aloe Vera shampoo helps in minimizing excess oil from the scalp.
Treats Dry Hair
As Aloe Vera is considered natural moisturizer, it not just minimizes excessive oil from the skin, but also helps in treating dry hair. Locking the moisture in small pores on the scalp, it helps to hydrate hair strands reducing dryness.
According to a Journal of Chemical and Pharmaceutical Research, Aloe Vera possesses excellent moisturizing substances that improves the ability of skin to hydrate and removes dead skin cells. This certainly, helps you get rid of dry hair.
DIY Aloe Vera Mixture for Hair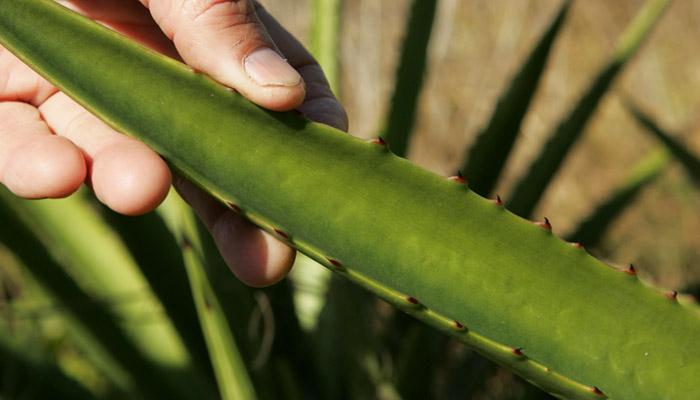 Ingredients
1 cup of Water
3 or 4 fresh Aloe Vera leaves
Natural preservatives
Essential oil
Preparation Steps
Collect some juicy and fresh aloe Vera leaves and drain out yellow paste from the leaves as it may cause irritation on your scalp.
Extract Aloe Vera gel from the leaves using spoon and collect it in a cup.
Add natural preservatives, essential oil and a cup of water using blender. You can also add lemon juice or egg white or olive oil with the paste.
How To Use The Mixture?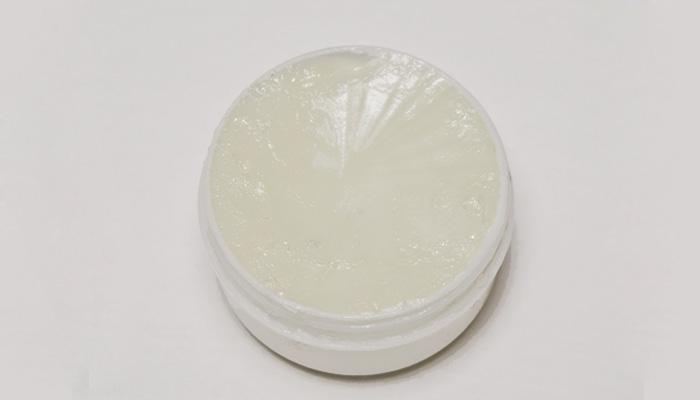 Conditioner or pre shampoo mask
You can use the mixture as a conditioner or pre-shampoo mask,
Apply the paste on the hair and scalp and leave it for 10 to 15 minutes.
Wash it off with mild shampoo.
The moisturizing nutrients found in Aloe Vera will help you get glossy, smooth, hydrated and healthy hair. Adding lemon juice, olive oil, egg white, grape fruit seed extract will maintain pH level of your scalp and keeps your hair hydrated removing dead cells from your scalp.
Hair treatment
It can also be used as a hair treatment
Apply the Aloe Vera paste on your hair and leave it for around an hour
Wash it off with warm water and let it dry
You can use hair oil once your hair dries up
This helps controlling hair loss and clearing dirt and oil from your scalp. If you are thinking of using Aloe Vera as hair treatment to get rid of dandruff then you can add tea tree oil and rose water for best results.
Overnight hair mask
For using the mixture it as a overnight hair mask
Add one teaspoon of basil powder and powdered fenugreek in the mixture
Apply the paste on your hair at high and wash it off with the shampoo in the morning.
This helps you nourish your hair and get rid of dandruff as the mixture enters into the hair follicles and treats the damaged hair as well.
Hair problems are definitely upsetting. So, start using Aloe Vera- gel, shampoo or conditioner to get rid of certain hair problems. Experts believe that it is better than all other non-natural solutions found in the market.