Being a fruit, cucumbers are classified under vegetable. Cucumbers offer a lot of health benefits as it contain Vitamin A, Vitamin K, Vitamin C, Calcium, Potassium and many essential nutrients. As cucumber consists of approximately 96% water, they are considered perfect for making juice.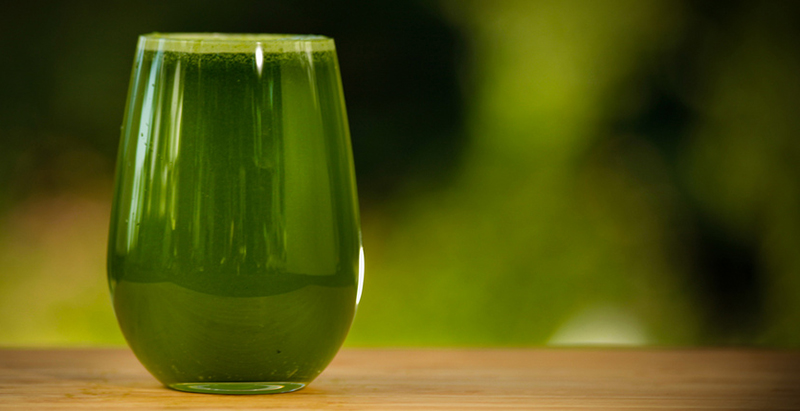 Cucumber juice provides following major benefits:
1. Fights Cancer
Chemical compounds found in cucumber lowers risk of cancers like sex gland cancer, carcinoma, reproductive organ cancer in females as well as Adenocarcinoma. Plus, The World's Healthiest Foods (a non-profit organization working for making the world healthy) mentioned that risk of cancers related to estrogen including breast cancer, uterus cancer, and prostate cancer can be reduced by taking Lignans from vegetables like cucumber.
2. Relieves Arthritis Pain

Cucumber juice is loaded with silicon dioxide which aids in making joints healthy since it builds up the connective tissues. Besides, the juice also contains vitamin A, B6, C, K, D, calcium and more which are essential for reducing arthritis pain as it lessens the acid levels. Plus, Silica included in cucumber helps to make healthy joints.
3. Takes Care of Skin
Cucumber juice holds 95 % water so cucumber consumption removes body toxins and keeps our body hydrated. Also, keeping a piece of cucumber above the swollen eyes can reduce the puffiness through its medicinal properties especially minerals like magnesium, silicon and potassium. Due to this reason cucumber is used while applying face packs. Plus, sulfur included in cucumber juice aids in hair growth.
4. Aids in Weight Loss and Digestion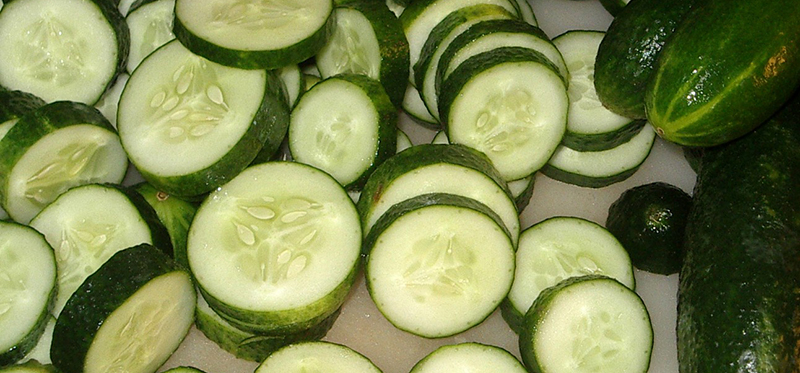 Cucumber juice also contains low calorie and is considered a right diet for the people wanting to lose weight. The water content in higher amount and dietary fibers in cucumber juice is helpful to get rid of toxins from the body and assists in digestion as well. Drinking cucumber juice daily is a remedy for severe constipation.
5. Maintains Blood Pressure and Fights with Diseases
Magnesium and Potassium contain in cucumber juice helps to maintain blood pressure. Cucumber juice supplies minerals, compounds as well as hormones to the entire body to fight with different kinds of diseases. Also, it has Polyphenols and several other compounds that helps to reduce the risks of severe diseases.
6. Protect Your Brain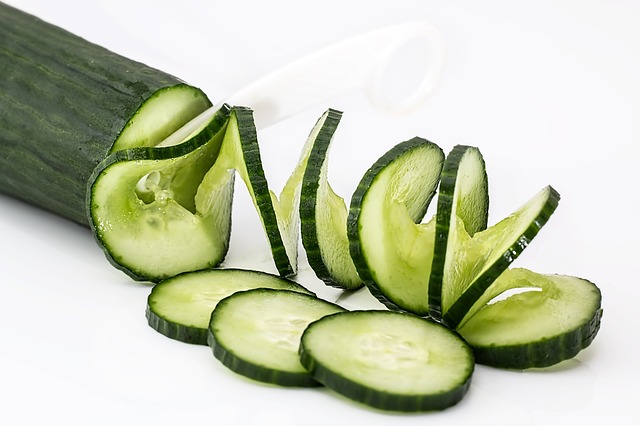 Cucumbers are full of an anti-inflammatory chemical that has a vital role in keeping the brain healthy. It also improves the memory and protects the nerve cells as it has been discovered to put off progressive memory in mice having Alzheimer's disease (which causes problems with thinking and memory).
7. Manage Stress
Cucumbers include numerous B vitamins like- vitamin B1, vitamin B7 and vitamin B5. Actually, Vitamin B helps to get rid of anxiety and safeguards from the harmful effects of stress.