Quinoa is considered one of the healthiest food and is gradually getting popular because of it's taste. The nutty taste and appealing appearance(after cooked) adds up to its popularity.
Here is how you can prepare this healthy and tasty meal.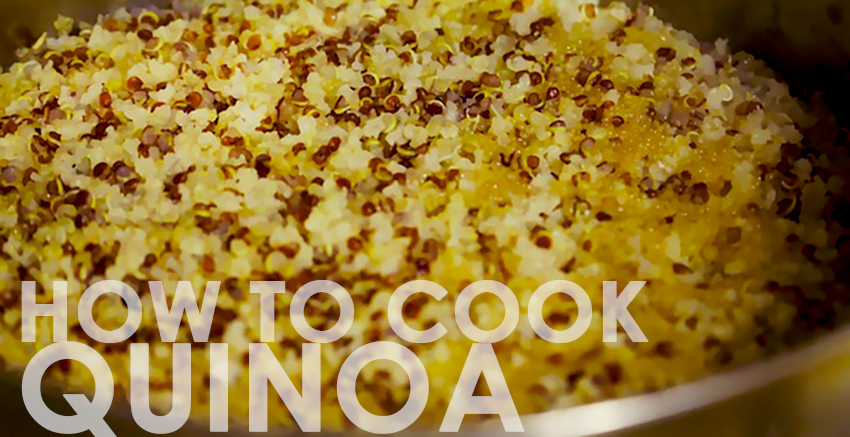 Ingredients Needed
1 cup uncooked quinoa
2 cups water or vegetable broth
Salt as per taste
Half tablespoon of healthy oil (optional) or a little butter
Utensils Required
Saucepan with lid (preferably 2 quart)
Strainer (fine strainer will be better)
Spoon
Steps for Cooking Quinoa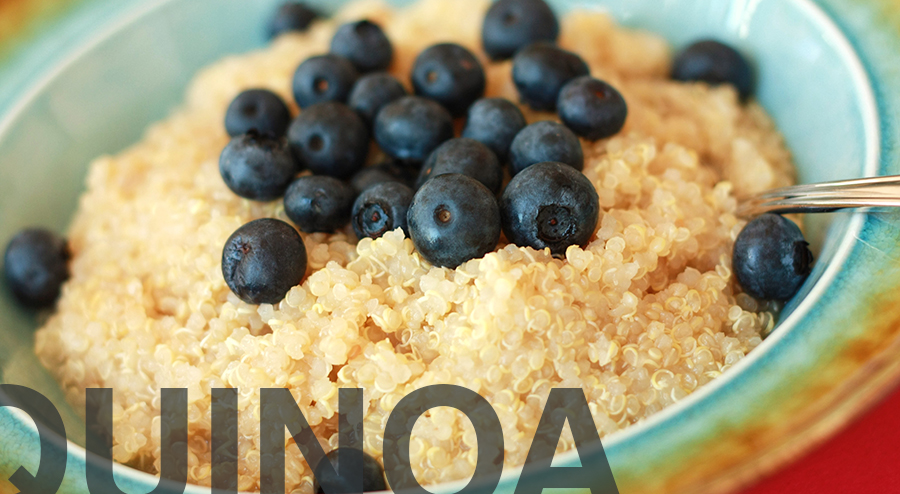 Step 1: Rinse first
Rinse a cup of measured quinoa with cold water (room temperature) and clean it with your hands if it is dirty. Repeat this process until quinoa is clean.
Step 2: Strain and Drain
Use a fine strainer to strain and drain all the water.
Step 3: Oil and Quinoa
Preheat the oil in the saucepan in medium heat and add the drained quinoa. Mix the oil and quinoa for about a minute until the water dries.
Step 4: Add water or broth
Add 2 cups of liquid broth or water over the quinoa, add salt as per taste and let it boil. After that, close the lid.
Step 5: Lower the heat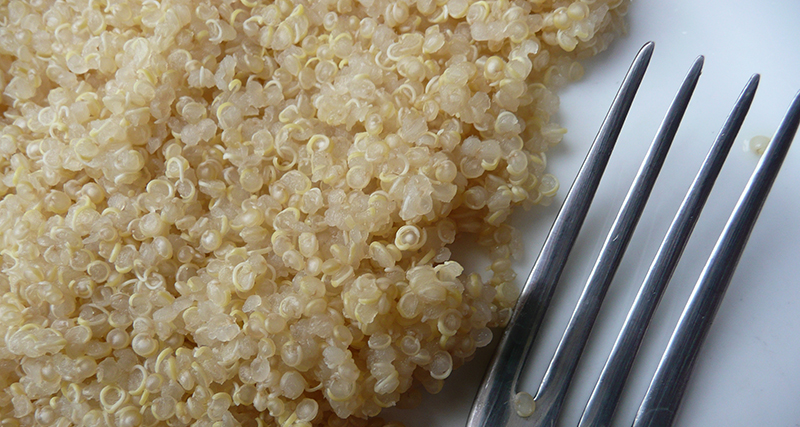 Let it cook in low heat for about 15 minutes. After making sure all the water is absorbed by quinoa, turn off the heat. Wait for a few minutes before opening the lid. Now separate the grains casually with a fork and serve with a spoon.
Quinoa will puff up after it is cooked. Keep it over low heat, to evaporate excess water, until completely done.
Tips to remember
Color and type doesn't really matter.
White quinoa is a little stickier and other colored quinoa is crispier.
Chicken broth can also be used.
Stock can also be taken as a replacement.
Use butter as per your wish, but huge amount is not good for health.
Coconut oil, olive oil or avocado oil is the healthier choice.
Different types of oil give different taste and aroma