Who doesn't love a chilled drink on a hot sunny day specially if it's a smoothie with yogurt. Now you can make the delicious strawberry smoothie with your favorite yogurt inside the comfort of your own house.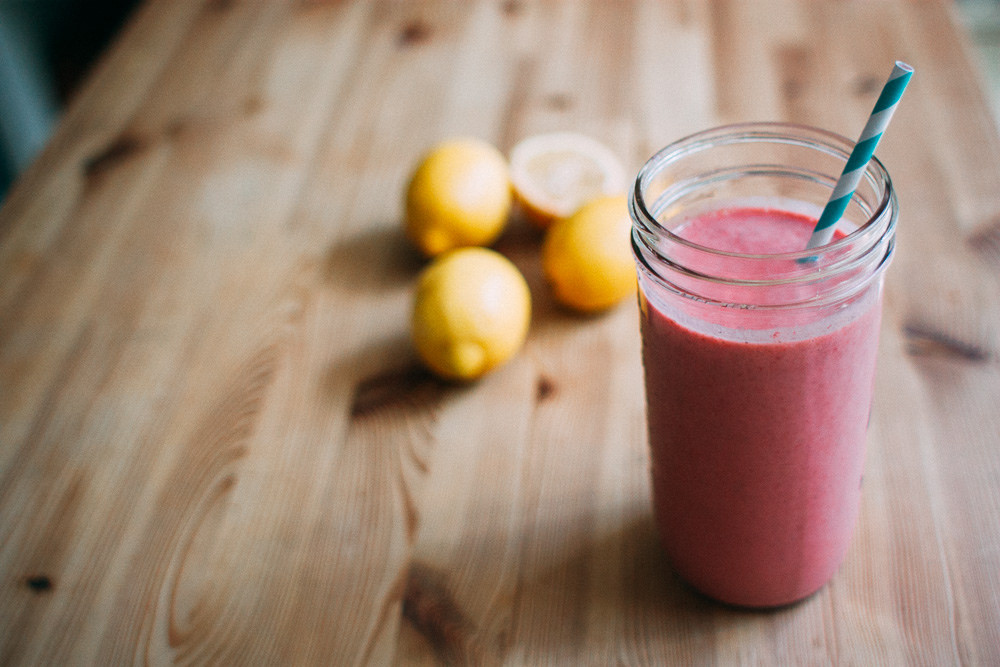 Ingredients
1 cup of fresh strawberries
½ cup of fresh milk
5-6 no. of ice cubes
1 cup of plain yogurt
A scoop of vanilla/strawberry ice cream
1 tablespoon of sugar
1 teaspoon of lemon juice (optional)
Materials Needed
Blender
Cutting board and knife
Steps to Make a Strawberry Smoothie
Step 1: Cut the strawberries into halves so that it would be easier to blend.
Step 2: Arrange the blender and add milk. This will make up the liquid base for smoothie. If you do not like milk, you can use alternatives like fruit juice from mango, apple, pineapple or simply water will also do.
Step 3: Now add the strawberries into it. You can add a teaspoon of lemon juice for a little tang flavor. However, it's completely optional.
Step 4: Then add the ice cubes to it.
Step 5: Blend the mixture until well-mixed.
Step 6: Now add the yogurt and ice cream. Blend for few seconds until the mixture is thickened.
Step 7: Add sugar as per your taste. You can also use honey as an alternative.
Step 8: Serve in a chilled glass. You can use sliced strawberries or lemon for garnish.
Tips to Remember while Making Strawberry Smoothie
Other fruits such as oranges, bananas, mangoes, apples can also be used in small quantities for more fruity flavor.
Try to use fresh strawberries instead of frozen ones as much as possible. However, if you're using frozen ones, you might want to add some more juice or sugar.
Do not blend the mixture too much. A smoothie is more fun with those small grinded fruit pieces.
The above serving is for a single person. Add the amount of the ingredients for more number of people.